PM Imran Khan distributes houses, flats among labourers in Naya Pakistan Housing project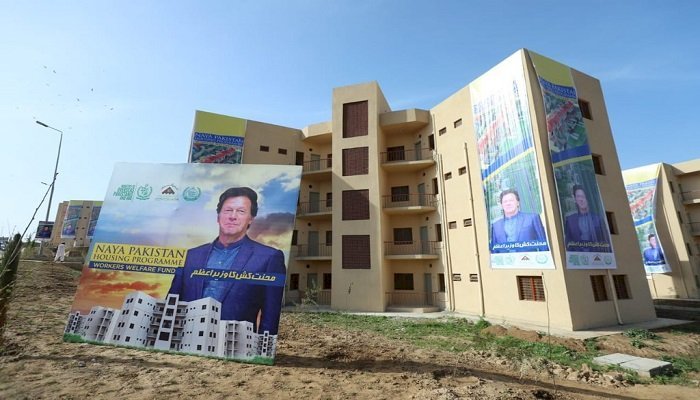 Prime Minister Imran Khan revealed the commitment to uplift the weak and needy sections of society in the ceremony of Naya Pakistan Housing Project to allocate 1,500 houses and flats to labourers on Thursday.
According to Minister for Communications and Postal Services Murad Saeed, the PM's promise to give housing to the homeless will be fulfilled.
A ceremony for the allotment of the houses was held in Islamabad.
PM's assistant on Overseas Pakistanis Zulfi Bukhari delivered a brief speech after which balloting for the homes was done.
PM Imran Khan handed over the keys to the selected names.
Having your own home is a blessing, stated by PM as he discussed the difficulties of the common man to have their own home in the present economic situation.
According to him, the government is paying Rs300,000 on each flat and house. The interest rate on these houses will remain the same that is 5% for the next 20 years, irrespective of the fluctuations in the country's interest rates.
Nobody ever thought about the disregarded groups of society, the PM said.
Read more President Arif Alvi inaugurates PAF Air War College Institute in Karachi
PM Khan stated further that the construction industry is profitable because of the incentives given by the present government. This will not only result in prosperity but also provide job opportunities to the youth.