Romanian Band Akcent To Remake PSL6 Anthem?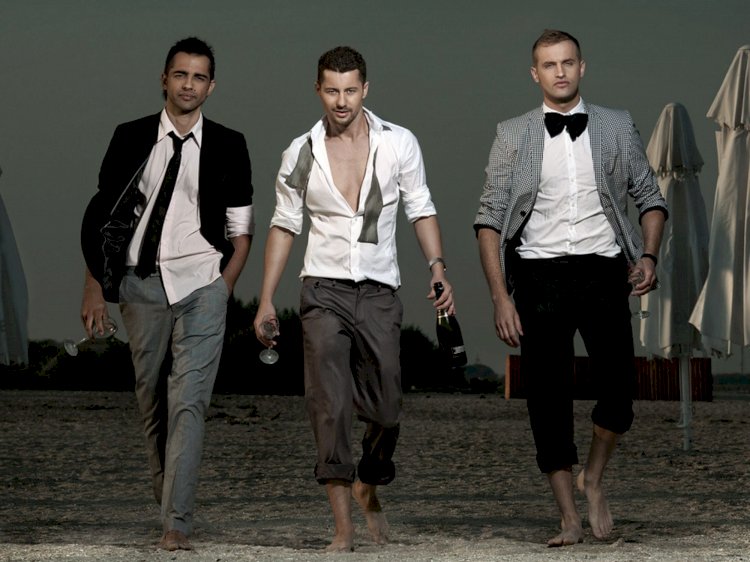 Pakistan Cricket Board (PCB) recently launched their anthem for PSL6. The song was received with mixed reaction. Some Disappointed fans asked Accent to do their version of the anthem and his reaction was shocking.
The PSL6 anthem was released on February 6th, 2020, and is called 'Groove Mera' featured Naseebo Lal, Aima Baig, and Young Stunners. It garnered over 6.5 million views already on the video streaming site YouTube.
Like the last two editions, the sixth edition of PSL also received a lot of criticism from the fans of the tournament. Many disappointed fans went on to ask their favorite singer to recreate the PSL6 anthem.
A few such requests were also made to the Romanian band Akcent. They are a talented electronic dance-pop band that rose to popularity in 2010. Fans requested Akcent to recreate the song for PSL6. His response was very surprising.
That's my name famed artist said to one fan to trend it on Twitter and they might do something about it.
They wrote, "Make a trend on Twitter #AkcentWeWantPSL6Song and tag @akcentofficial maybe we make it now."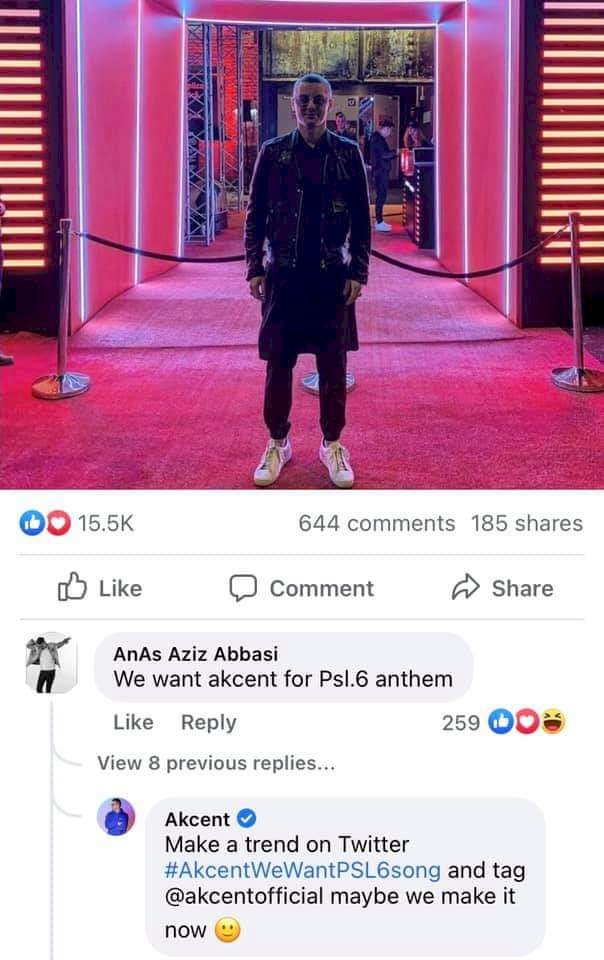 In response to another fan's request, they responded by saying maybe they will do it for next year. The famous band said in a Facebook comment, "Hope so next time."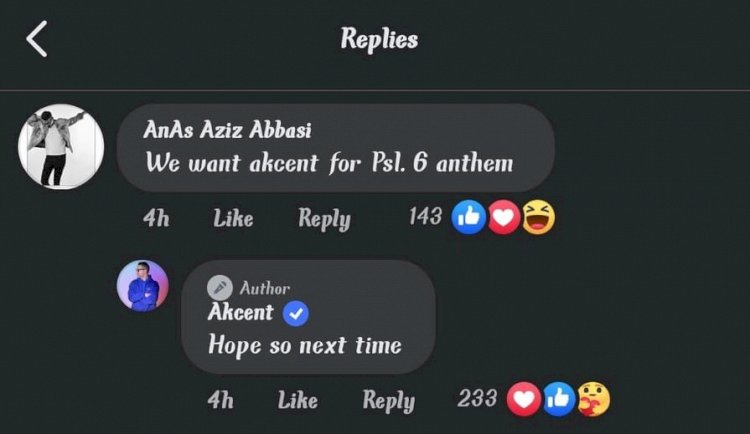 This is exciting considering Akcent is a famous band and is a nostalgia for many of us. It will be interesting to see if PCB approaches them for the next year's tournament.
Fans of other singers like Ali Zafar have also asked him to remake the anthem-like last year's 'Mela Loot Liya' which surprisingly was a bigger hit than the official anthem.
Read More: Javed Afridi and Esra Bilgic Confirmed Collaboration For PSL
Ali Zafar who is accused in harassment case by another singer was dropped by the cricket board, even though he gave them 3 hit anthems. The board wants to stay away from controversies.