Punjab minister calls Shafqat Mahmood after students' protest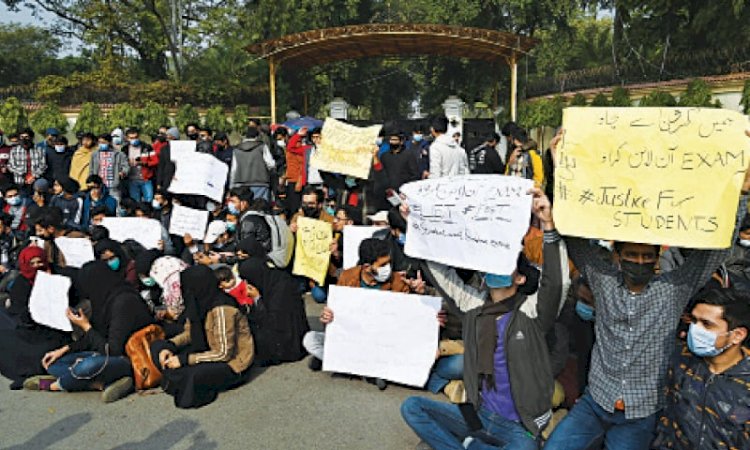 Students protest on the streets this Wednesday has forced Punjab Minister for Higher Education & Information Technology, Raja Yassir to seek Shafqat Mahmood Federal Education Minister regarding the student's demand for Online Exams.
Raja Yassir shared on Twitter that he as well as Federal Minister are going to request the Higher Education Commission (HEC) about delegating directions regarding exam policy for universities in both the public and private sectors.
"I talked to Federal Minister and we agreed to request HEC to give clear directions to all public and private universities regarding examination policy. Also, want to clarify that giving policy guidelines to universities is the mandate of HEC which is an autonomous entity," he tweeted via his official account on Twitter.
Universities students are protesting across the countries about on-campus examinations and demanding online exams instead due to the severe Covid-19 situation in Pakistan.
To protest and make their voice heard, students also took to streets beside protesting online. In one of the student protest on Tuesday, security guards and students of a private university also got entangled in a clash.
Read More: Universities Can Only Decide About Online Exam: Shafqat Mahmood
Students also reasoned the demand for Online Exam by saying that if the classes were conducted online then why exams are not.