Quinton DeKock deceived Fakhar Zaman, Pakistanis outrage on Twitter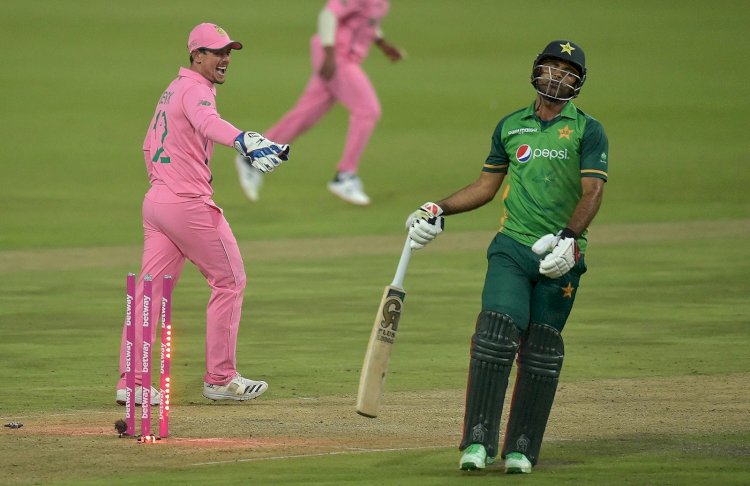 Most Pakistan cricket fans believe Quinton DeKock tricked Fakhar Zaman which got him run out in the last over in the second ODI between Pakistan and South Africa on Sunday.
Fakhar Zaman who played terrific innings of 193 runs and set a record for the highest individual batting score for a chasing team in an ODI match, got run out in the last over. Meanwhile, Pakistan needed 31 runs to win off the last six balls. Whether Pakistan could win from that point on or not is a separate debate altogether.
At 49.1 overs, when Fakhar Zaman was running for the second run to make it to the crease safely, the South African wicketkeeper hinted as if the fielder is throwing the ball towards the non-striker's end. Owing to this, Fakhar Zaman got the impression that he is safe and rather started strolling towards the crease instead of running. The next moment, the keeper catches the ball and hits the stumps.
Read Also: Indonesia offers 1,000 scholarships to Pakistani Students
Fakhar, who was the last hope of Pakistani cricket fans- who were more eager to see him make a double century than see the team win- went back to the pavilion at 193.
Fans, senior cricketers like Shoaib Akhtar, and celebrities like Momina Mustehsan took to social media and demanded International Cricket Council to look into the matter.
Momina Mustehsan ended up tweeting the Marylebone Cricket Club (MCC) 41.5.1 Law that states "It is unfair for any fielder to willfully attempt to – by word or action – distract, deceive or obstruct either batsman after the striker has received the ball."
Deceptive fielding although a rule called 'Fake Fielding Law' is seldom talked about but here's to hoping more clarity will be achieved by the ICC in the future to avoid such situations in the matches to come.