Who Invited Engin Altan 'Ertugrul' To Pakistan?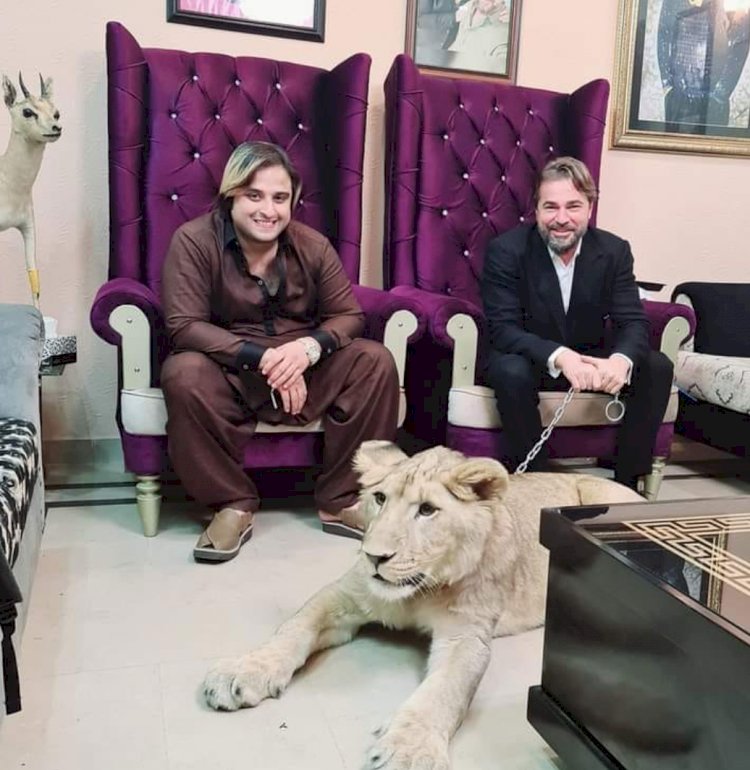 Mian Kashif Zameer is a Pakistani businessman and a TikTok star who had recently gone to Turkey where he met the cast of the most famous Turkish serial 'Ertugrul Ghazi'.

Kashif Zameer was trying to bring the leading character of the Turkish drama to Pakistan since his last visit to Turkey. However, Engin Altan has arrived in Pakistan at the invitation of Mian Kashif Zameer.

Kashif Zameer also seemed with "Ertugrul" in a shared photo from Lahore Airport. Engin Altan also enjoyed the Lahore cuisine for two days and also visited Raiwind and Defense areas. Engin Altan will also visit various places during his short stay in Pakistan.
Mian Kashif Zameer belongs to one of Pakistan's richest families. He is the managing director of the Chaudhry Group of Companies and the owner of Chenab, Chaudary group of industries and Chen One group of shopping malls. His father was a session judge. However, after the death of his father, he now runs the business himself.

Read More: Engin Altan Ertugrul Ready To Work In Pakistani Dramas
On the other hand, Kashif Zameer has established links with some famous politicians. Punjab Governor Chaudhry Sarwar and Usman Buzdar are his very good friends while he has also met Army Chief General Qamar Javed Bajwa.
Kashif Zameer said that he is going to designate Engin Altan as the brand ambassador of his company in Pakistan.