Remembering the Richest Poor Man On His 5th Death Anniversary.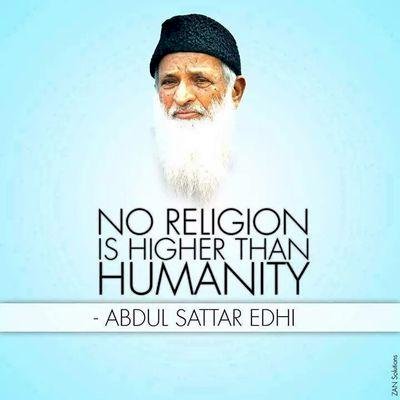 The nation remembering the humanitarian and prominent philanthropist Abdul Sattar Edhi on his 5th Death Anniversary.
Abdul Sattar Edhi was born on February 28, 1928, in Gujarat before the partition of the sub-continent. When he was 11, his mother became paralyzed from a stroke and died when he was 19.
Edhi's quote about his perspective of life is "The value of every life is based on the tragedy it leaves behind with some person." – Edhi.
He started non-profit welfare services in Pakistan in 1951. After few years of hard work and devotion, In 1997 the Foundation entered "The Guinness World Record" as the largest Volunteer Ambulance Organization".
He is the one who built the world's largest volunteer Ambulance organization along with shelters for poor and needy ones, animals, and orphanages across the country.
Also Read: The Operational Plan For Hajj 2021 Announced By Saudi Arabia
Many international and national awards, including Asian Noble, the Lenin Peace Prize, and Nishan-e-Imtiaz were bestowed upon him in recognition of his services for humanity.
Edhi's foundation has provided relief in Bangladesh, Afghanistan, Iran, Lebanon, Sri Lanka, Croatia, Indonesia, and the United States.
"My religion is humanitarianism, which is the basis of every religion in the world." - Edhi.
We pay homage to the eminent humanitarian & the founder of Edhi Foundation Abdul Sattar Edhi on his 5th death anniversary.