Bushra Ansari Pays Tribute To Malika-e-Tarannum, Noor Jahan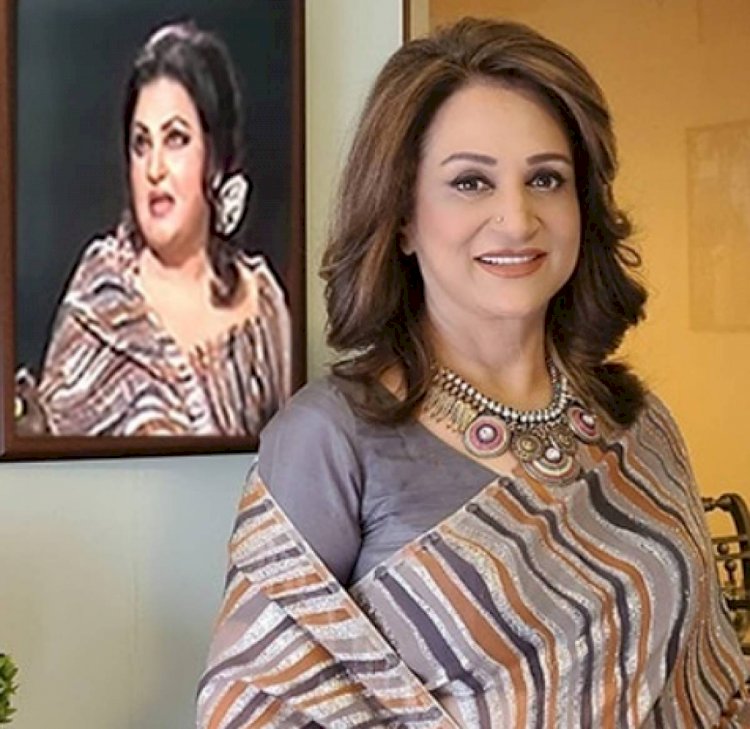 Malika-e-Tarannum, Noor Jehan, doesn't need any introduction. She is considered the queen of melody. On 23rd December 2000 (night of 27 Ramadan) she died due to heart failure.

On 23rd December 2020, the 20th death anniversary of the queen of melody is observed, who prepares the way of Pakistani music and promote it around the world. Her extraordinary voice and singing skills helped make a place in people's hearts, and she survives in the heart of people even after 20 years of her death.

There was surely only one Noor Jehan, and no one can come close to her in terms of her singing skill and the way how to deliver the right music at the right time.
On this day, fans and family remember Madam Noor Jehan and her contribution to the music industry of Pakistan. Among the people admiring the singer's work today, actress Bushra Ansari is also paying tribute to her by wearing a saree that belonged to Madam Noor Jehan. The daughter of Noor Jahan gifted the saree of Noor Jehan to the veteran actress 'Bushra Ansari'.

Read More: Neha Kakkar Shared A Picture To Announce Her Pregnancy

Bushra took to her Instagram and shared her picture with her thoughts. She said she feels 'lucky' to be wearing the dress of the legendary singer. She also appreciated the singer's daughters for a meaningful gift. Bushra Ansari also made a video of her visiting the grave of Madam Noor Jehan in the same saree.