Russia Detects World's First H5N8 Bird Flu Case In Humans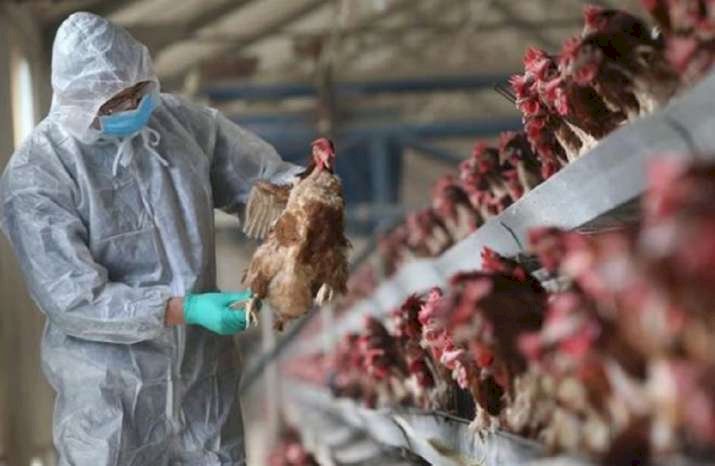 Russia reported that its scientists had detected the world's first case of spread of the H5N8 strain of avian flu from birds to humans and had warned the WHO (World Health Organization).
In on-screen remarks, the head of Russia's health watchdog Rospotrebnadzor, Anna Popova, said that scientists at the Vektor laboratory had made the strain's genetic material separated, from seven workers at a poultry farm in southern Russia. There was an outbreak recorded among the birds in December.
The workers did not experience any serious health conditions, she added. They are believed to have got the infection from poultry on the farm.
Evidence about the world's first case of the spread of the avian flu (H5N8) to humans has already been provided to the WHO, Popova elaborated.
There are various subtypes of avian influenza viruses. Although the highly transmissible strain H5N8 is fatal for birds, it had never been stated before to have transmitted to humans.
Popova considered it as an important scientific detection and said that time will tell if the virus can further transform into some other form.
He further added that the detection of these mutations when the virus has not still attained an ability to transmit from human to human gives the whole world, time to get ready for likely mutations and respond on time.
The WHO confirmed that it had been notified by Russia about the progress.
According to a spokesman, they were in conversation with national authorities to gather more material and evaluate the public health impact of this incident. In case of confirmation, this would be the first case of H5N8 infection in people.
WHO highlighted that the Russian workers were "symptomless" and no onward human-to-human spread had been reported.
People can get epidemic with avian and swine influenza viruses, like bird flu subtypes A(H5N1) and A(H7N9) and also swine flu subtypes such as A(H1N1).
As reported by WHO, people usually get infected through direct interaction with animals or polluted environments, and there is no sustained spread among humans.
Read More:Bird Flu Cases On The Rise In The World
H5N1 in people can cause serious illness and has a mortality rate of 60%.