Scotland Becomes First Country To Make Period Products Free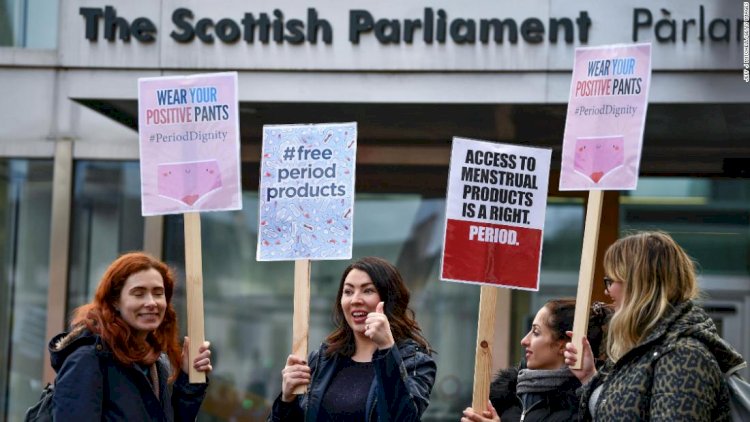 Scotland is giving free and universal access to period products and hence became the first country in the world to do so.
This was a result of four years of movement on public discourse about periods or menstruations.
Women's menstruation is a taboo topic even in developed countries and usually, silence follows whenever they are put forward to discussions.
The legislation was passed unanimously on Tuesday, and is called "The Period Product Act". Under this law, it is the duty of concerned authorities to make period products including pads and tampons available to whoever needs them.
The period products campaign was led by Monica Lennon, spokesperson for Labour's Health. She exclaimed that it was a very proud day for Scotland, The Guardian reported.
"This will make a massive difference to the lives of women and girls and everyone who menstruates. There has already been great progress at a community level and through local authorities in giving everyone the chance of period dignity," she stated, as quoted by The Guardian.
As per the reports, period poverty has surged in the pandemic time period. Period poverty is defined as the inability of people to afford basic sanitary products.
Plan International UK survey of 2017 suggests that 1 out of 10 girls in the UK cannot afford sanitary products, almost 50% of the girls aged 14-21 are embarrassed by their periods and 50% of the women have missed a school day because they were menstruating.
This is an essential move towards the normalization of menstruations and talks on topics related to this so that girls all over the world can grow confident in their bodies and don't feel ashamed of a natural process.
Read More: Pantone Released a New Color Called 'Period' To Fight Stigma
This step by Scotland would hopefully help bring change and acceptance throughout the world and other countries in the future would follow suit.