The Creators Of Allahyar Get a Grant Of $100 Million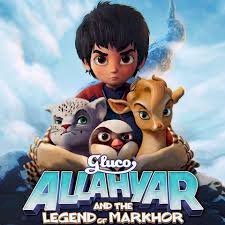 The Pakistani studio, which has been famous for its incredible movie releases that include Allahyar and the Legend of Markhor, has received an enormous amount in the form of a grant.
This incredible studio is 3rd World Studio and the grant has been from the Epic Games Store.
Epic Games has given the grant of $100 million to the animation studio which has given Pakistan 2 successful projects. This grant has been given to encourage and support creators, students, educators, and tool developers collaborating with Unreal Engine or advancing the open-source abilities for the 3D graphics community.
Read More: New Medical Revolutionary IT Platform On The Way In Pakistan
It is the first animation studio in the world which has used a game engine to develop an animated movie. The engine utilized was Epic's Unreal Engine.
The news was released by the studio's twitter handle.
Super excited to be awarded Epic MegaGrant! Thank you @EpicGames and @UnrealEngine for the encouragement and support ❤️ #UE4 pic.twitter.com/356QinU8Uz

— 3rd World Studios (@3rdworldpk) September 12, 2020