Third Giant Panda Cub Born At Malaysia Zoo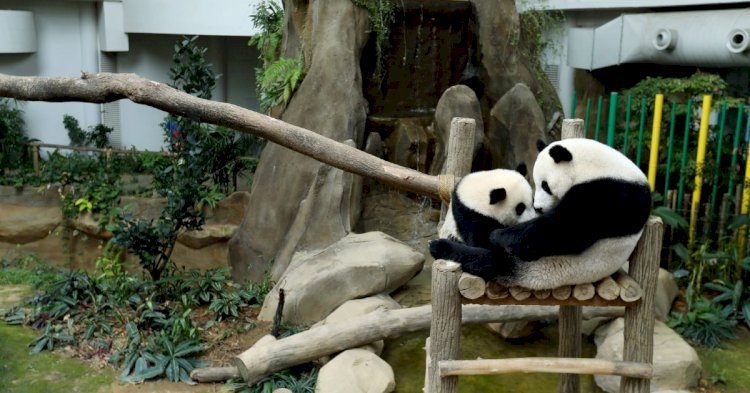 A giant panda given to Malaysia on loan by China has given birth to a rare third cub during its stay in the country zoo, as per wildlife officials on Wednesday.
According to the country's wildlife department, the cub was born Monday at Kuala Lumpur zoo to a Panda named 'Liang Liang', who has been on loan to Malaysia since 2014 along with a male panda, 'Xing Xing'.
As pandas breeding can be difficult while in captivity, three cubs are a rare success.
Till now, officials are unable to get a close look at the new cub and have no idea about its sex either as it is being closely cared for by its mother.
The first cub, named 'Nuan Nuan', was born in August 2015 and was shifted to China in 2017 as per Beijing's agreement of cubs born in captivity with Malaysia. However, the second one 'Yi Yi', who was born in January 2018, has not yet been sent to China owing to coronavirus restrictions, according to wildlife officials.
Liang Liang and Xing Xing are given to Malaysia on a 10-year loan.
Their arrival was suspended for a month after the disappearance of Malaysian Airlines flight MH370. It carried mostly Chinese passengers and created tensions between Kuala Lumpur and Beijing.
According to environmental group WWF, there are around 1,800 giant pandas left in the wild as per estimation, living mainly in bamboo forests in China's mountains.
Read more: PHC Seeks Report On Animal Deaths In Peshawar Zoo
The International Union for Conservation of Nature categorizes giant pandas as "endangered".