Today, Prime Minister Imran Khan Addresses the Nation.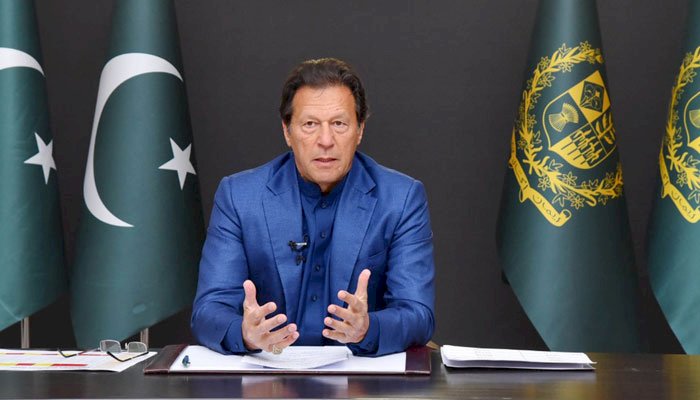 On Thursday, the Prime Minister of Pakistan Imran Khan announced that he would address his nation on Friday, after the Supreme court decision of giving the PTI government a major setback.
The Supreme court of Pakistan restored the National Assembly after it declared the government's decision to dissolve the assembly and the National Assembly Deputy Speaker Qasim Suri ruling against the constitution.
The top court has ordered National Assembly Speaker Asad Qasier to call the session on Saturday (April 9) and not later than 10:30 am to allow the vote on the no-confidence motion against the premier.
Read More: No confidence Motion- History, Results, and Implications
The Prime Minister of Pakistan Imran Khan issued his statement on Twitter and said:
"I have called a cabinet mtg tomorrow as well as our parliamentary party meeting, and tomorrow evening I will address the nation. My message to our nation is I have always and will continue to fight for Pakistan till the last ball."
During a meeting with the government's legal team a day earlier, the prime minister had said that he was ready to accept any decision that the top court will announce. And he would respect that decision. He told the meeting's participants that PTI is ready for elections and we will not let any foreign conspiracy succeed.
Fawad Chaudary also shared his statement after the supreme court decision:
" We will not let them succeed. And we will have to struggle again for an independent Pakistan."