Man Marries His 75-year-old Beloved at 80 as Feuding Families Finally Make Peace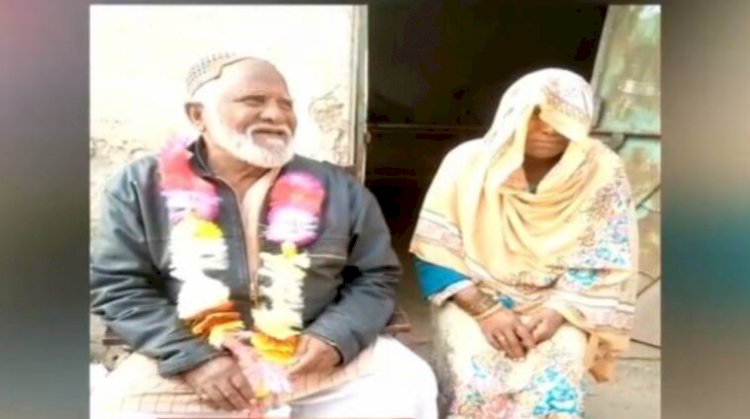 An 80-year-old man married his childhood sweetheart after 60 years of waiting in Kangangpur. The elderly couple had to face a long separation because of the family feud.
The two families finally made peace and allowed the 80 years old Attar Mio to marry 75 years old Naziran Bibi. This proves that true love encompasses everything.
The elderly couple belongs to the Manurian village of Kangangpur. Attar Mio and Naziran Bibi fell in love in their youth, when they were only 20 and 15 year old.
In their youth because of the family rivalry, Attar was unable to marry Nazairan. Although he proposed to her then, he was unable to fulfill the promise to her. He decided to wait for the storm to pass, however, it never happened until now.
The two families finally put to rest all their disagreements. This allowed the old couple to finally marry after decades of separation.
Read More: DG ISPR Calls Muhammad Ali Sadpara Our National Hero
The marriage ceremony was a solemn event with only close ones attending. The ceremony happened in Hashimpur Mohallah of the village.