Female 'Huda al-Matroushi' Owns Car Repair Shop In UAE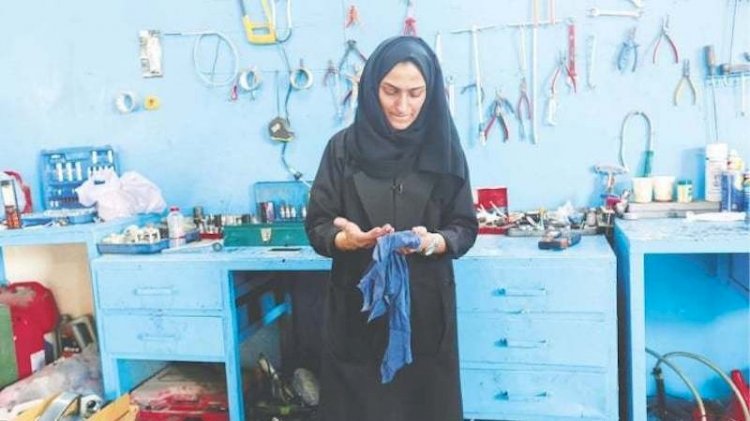 'Huda al-Matroushi' is one of few women from UAE that undertaking into the car repair business, an industry that has been dominated by men in the Arab world for a long time.
"It's much enjoyable," says Matroushi, holding up her oil-stained work glove. "As I'm on top of my job, and it's my business so I am part of it and feel proud of myself." Cars have been a hobby for Matroushi, 36 years old, since childhood.
"I love cars and their models as well as their details. Sports cars, luxurious cars, even normal non-luxurious cars, I love them all." She turned that desire into an occupation and now keeps and manages her car repair shop in Sharjah, the third-largest emirate in the UAE.
Matroushi's family had uncertainties about her pursuing a job as a car mechanic, but she insisted her father believe in her.
I requested: 'Dad, please trust me and you will come to know what I will do.' He said: 'OK, OK!'. Most of my family is surprised as this project, this business, is not an easy job for ladies," she said.
According to Matroushi's male employee, Mohammed Halawani, firstly it was strange to see a woman as 'in charge of the garage'. "But after I started working with her and she'd tell me: disassemble this, assemble that, it clearly stated that she is experienced."
Matroushi is hopeful that she can convert her single garage into a big repair centre and open more garages across the UAE.
Read more: Ayesha Chundrigar is vaccinating Karachi's dogs but needs help
As per the UAE orders under new legislation that came into effect last month, UAE-based companies should have a minimum of one woman on their board of directors.