Foodpanda Launched a Pilot Project for Food Delivery.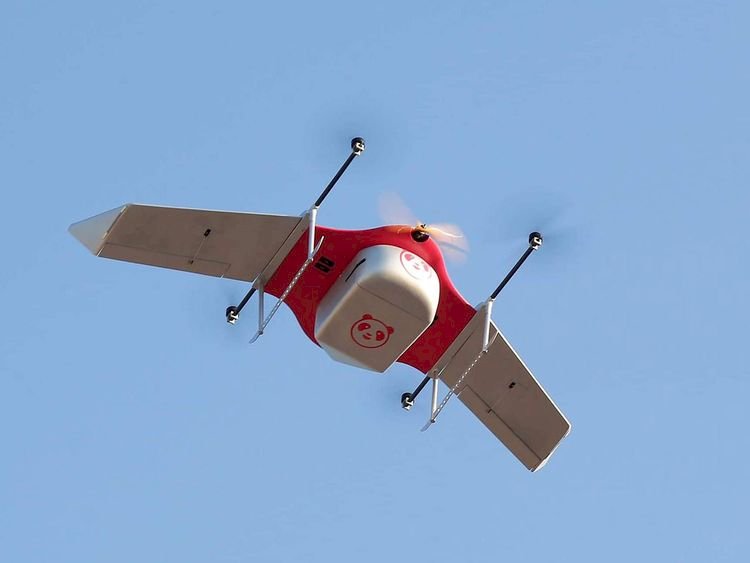 Pakistan's most well-known food delivery company, Foodpanda launched a pilot project to deliver food via customized 'PandaFly' drones in Islamabad. Foodpanda collaborated with Pakistani aerospace company Woot Tech to test the service in Islamabad.
The 'PandaFly' service will be expanded across the country after successful trials. The test flight was conducted with support from Deputy Commissioner (DC) office in Islamabad at F-9 Park.
Following are the specification of the PandaFly drone:
It can deliver a maximum payload of 5kg at 90 km/h speed.

The maximum flight distance is about 20km.

It is allowed to fly 100 meters (300 feet) high.

Endurance – up to 30 min.
The drone delivered a 2.5kg food package from one end of the park to the other with the help of two riders who loaded and collected the package and distributed food to children of Sweet Homes orphanage invited at the event.
Read More: Amazon unveiled its First Home Assistant Robot named Astro.
CEO of Foodpanda Nauman Sikander Mirza spoke on the occasion and stated that "Foodpanda's core ethos is to constantly innovate, stretch the limits and leverage technology to find great solutions for meeting the evolving needs of the people."
He also revealed that the company is still working on the technical, operational, and legal matters of the project before they actually launch drone delivery for customers. Everything needs to be "thoroughly evaluated and locked in," he said.