Hafeez's Son Has Better Game Awareness Than Ramiz Raja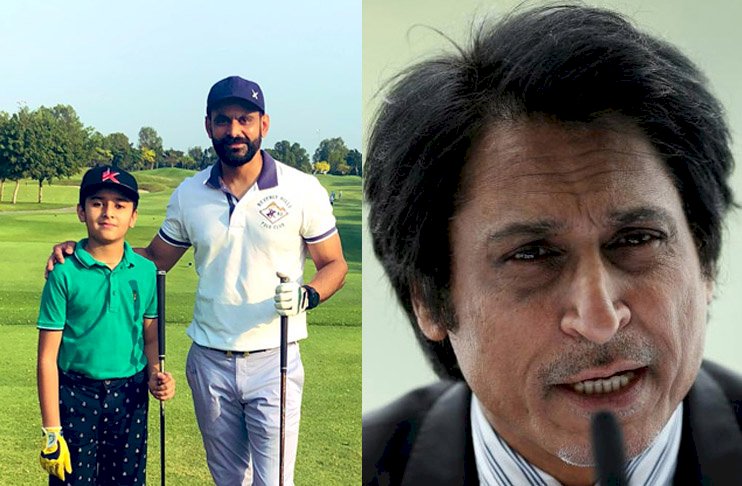 Mohammad Hafeez, the all-rounder of the Pakistani cricket team has taunted former player Ramiz Raja, saying that his 12-year-old son has far better 'game awareness' than Ramiz Raja.

On Saturday, In an interview, Hafeez said he respects Ramiz Raja as a former player and commentator, but he has doubts regarding his 'cricket sense' and 'knowledge of game'.

He further said, "If you talk to my son, who is only 12 years old, even his game awareness is far better than Ramiz Raja."
Ramiz Raja is a cricket expert, stated it was not fair on the PCB to support experienced players and not giving adequate chances to the young players for the upcoming men's T20 World Cup.
He had suggested Hafeez should take retirement gracefully and give a chance to young players to show their talent on the big platform. However, this statement is not digested by Hafeez, in a reply Hafeez said that Raja was producing such controversial statements only to promote his YouTube channel.

Read More: Pakistan Squad For New Zealand Tour Announced
The opinion of Mohammad Hafeez was as long as he is fit and playing consistently, justified to play for Pakistan.
He had several achievements in this regard to show; in September 2020, Muhammad Hafeez has awarded man of the series in the T20I series against England.

Hafeez was also contributory for the Lahore Qalandars in their race to the final in the PSL 5.

Mohammad Hafeez is also included in Pakistan's T20 squad against New Zealand and will leave with the team tomorrow. Pakistan will play three T20Is and two Tests from December 18 to January 9 in Newzealand.