How To Set Parental Controls On iPhone & iPad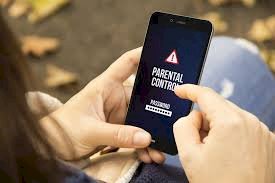 The iPhone includes a number of tools which can be used by parents to manage how their kids use their iPhone. You can restrict the time frame they use the phone, which apps they can use, and the apps which they can download from the App Store, and more.
All of these parental controls can be found in the Screen Time section of the Settings option.
Click on the Settings app and then tap Screen Time.
Tap the Screen Time page; then click on "Turn on Screen Time."
Tap on continue after reading a summary of what the Screen Time feature is offering.
If you are setting up parental controls on your kid's iPhone or iPad, tap on "This is My Child's Phone."
If you want your kid's iPhone or iPad to be offline for specific hours. You can configure time on the Downtime page.
You can specify for how long your child can use various kinds of apps. It can be set up by using the "Set App Limit."
On the Content & Privacy page, tap "Continue," then create a password so you have access to the Screen Time parental controls, but your child does not.
After this initial setup, you can return to Screen Time in Settings at any time to make changes to this initial configuration.