Maulana Sherani Left Fazal-ur-Rehman, To Strengthen JUI-P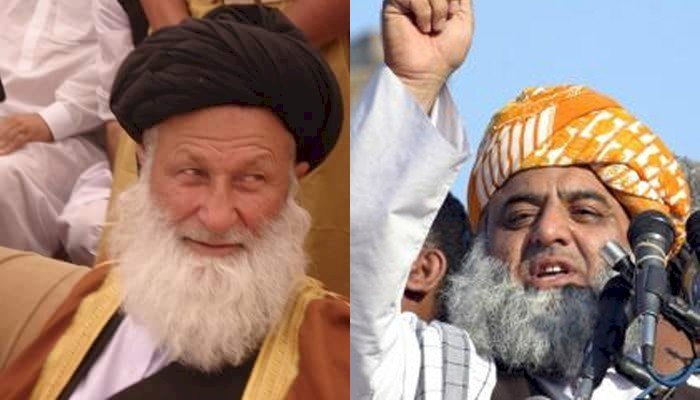 The leader of Jamiat Ulema-i-Islam-Fazl (JUI-F) and the former Chairman of the Islamic Ideology Council (IIC), Maulana Muhammad Khan Sherani, has announced his separation with Maulana Fazal-ur-Rehman and aim to strengthen JUI-Pakistan.

Today maulana Sherani said in a press conference, he would follow three simple steps as a guideline for his upcoming plans. First, no action from his party against Quran and Sunnah, second, propagation of the Islamic teachings, and last but not least avoid forcing or pressurizing anyone to work with him.

He said that after discussion between their friends and well-wishers today, it appeared that maulana Fazal-ur-Rehman formed a separate group within the party as JUI-F while on the other hand, they inherited JUI-Pakistan from their religious predecessors.

Maulana Sherani further told that they could not help Fazal-ur-Rehman in his lies and would ask the other party leaders to avoid disassociation with anyone and should work for establishing the JUI-Pakistan.

Read More: UK Coronavirus Variant Detected In 3 Samples In Pakistan

He further said that they never endured part of the JUI-F and now Fazal-ur-Rehman should request the Election Commission of Pakistan (ECP) for registering his party as he is no more remain as a part of the JUI-Pakistan.

It is important to address here that the Disciplinary Committee of Jamiat Ulema-e-Islam-Fazl (JUI-F) has suspended four members of the party on December 25, over violation of party discipline.