Newly elected female PM of Sweden resigns after several hours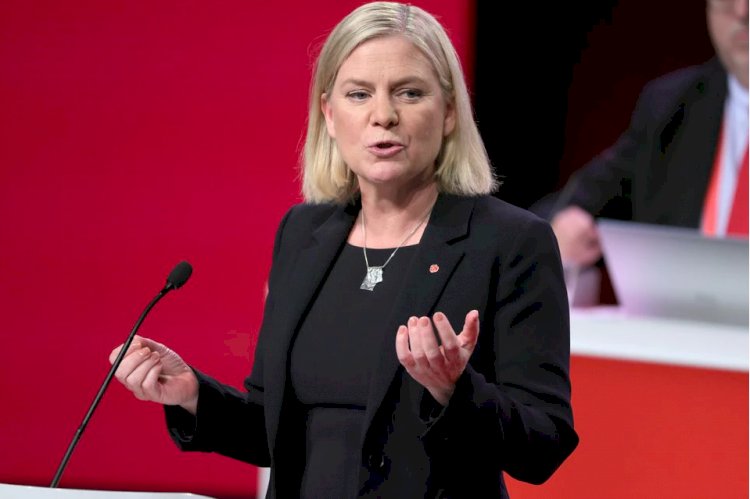 The elected Prime Minister of Sweden, Magdalena Andersson resigned on Wednesday. Her budget failed to pass in parliament and the junior Green Party quit the coalition government.
Andersson made history by becoming the first female president of Sweden. She was to take over on Friday but unexpected resignation didn't mark as a change of history.
She served as finance minister for the past seven years and said that she hoped to be elected again soon as the head of the minority government made up of only the Social Democrats.
"There is a constitutional practice that a coalition government should resign when one party quits," Andersson, a Social Democrat told reporters.
"I don't want to lead a government whose legitimacy will be questioned,".
Hours earlier, parliament had elected Anderson after she clinched a last-minute deal with the Left Party to raise pensions in exchange for its crucial backing in Wednesday's vote in parliament.
Then the Small Center's party withdrew its support for Andersson's budget, due to concessions made to the Left, leaving her budget with insufficient votes to pass in the parliament.
Lawmakers then made an alternative budget presented by the opposition conservative Moderates, Christian Democrats, and far-right Sweden Democrats.
Read China does not intend the hegemony, says Xi Jinping
Andersson asserted that she would still be able to govern with that budget.
Then Greens stood up and said they could not tolerate opposition's "historic budget, drafted for the first time with far-right", and quit the government.
Andreas Norlen, speaker of the parliament accepted Andersson's resignation and would contact party leaders before deciding how to proceed.
Sweden's daily Dagens Nyheter said that this turn of events can prove fruitful for Andersson, whom the Greens have vowed to support in a new prime ministerial vote.
It stated, "The Social Democrats can have all the cabinet posts and avoid all the compromises with Greens."
Sweden has been a big hailer of gender equality, yet never had a female prime minister. Andersson called the election a special day, coming 100 years after the Scandanavian country allowed female suffrage.