Ngozi Okonjo-Iweala Makes History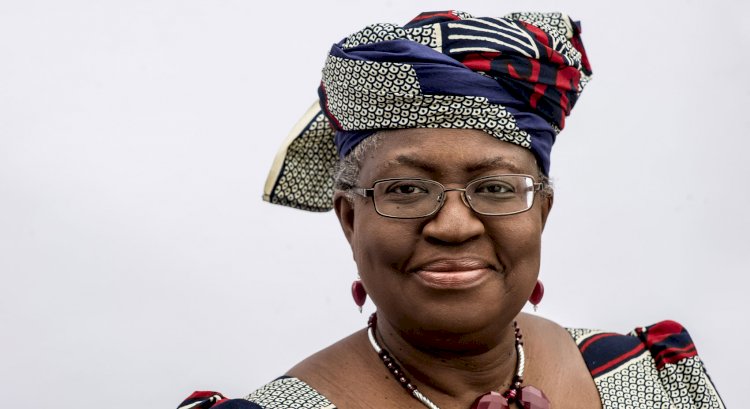 Nigerian American Ngozi Okonjo-Iweala has unanimously become the first women director-general of the World Trade Organization (WTO), she is also the first ever African to take the position.
The former Finance Minister of Nigeria was made the director-general of WTO unanimously with the support of 164 member countries on Monday.
After the newly elected President of the United States, Joe Biden Endorsed her candidancy, changing the former president Donald Trump's decision, the other candidate from South Korea withdrew themselves. This lead to the appointment of Ngozi as the DG of the international trade body.
"The United States is committed to working closely with Director-General Okonjo-Iweala and she can count on the United States to be a constructive partner," said Charge d'Affaires David Bisbee as quoted by Reuters.
As director-general of WTO, her task ahead will not be easy even in the absence of Donald Trump. Ngozi Okonjo-Iweala will have to broker a trade deal between the US and China, manage the pressure of the covid-19 pandemic on global trade, and work on the growing demands to reform trade laws.
In an interview, she said that her priority will be to make sure WTO is addressing pandemic well and more efficiently.
"I think our interests and priorities are aligned. They want to bring the WTO back to (its) purpose," she said as quoted by Al-Jazeera.
Read More: Pakistani ACCA Student Scores Highest Marks In The World
Ngozi Okonjo-Iweala is 66 years old and has an excellent academic and professional career. She has previously served twice as the Nigerian Finance minister and once as Foreign minister. She was the first Nigerian woman to take those seats. She has worked with World Bank for 25 years as a developmental economist as well. Her contribution to the world and Nigeria is impressive.