Pak Army Made Pakistan Proud Once Again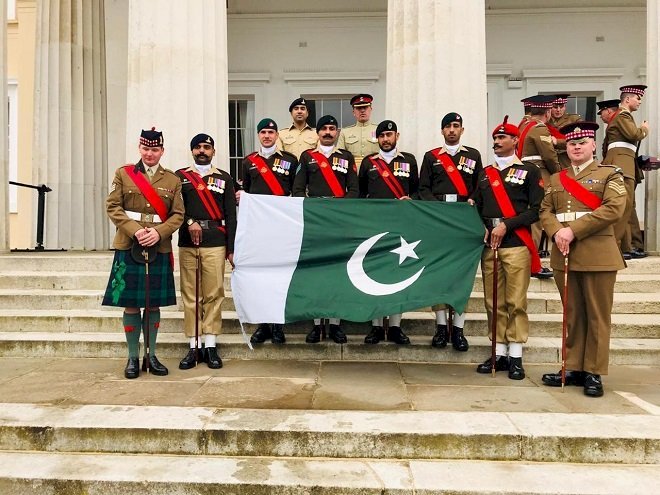 Pakistan army won International Military Drill Competition at Royal Military Academy Sandhurst in the United Kingdom for the third consecutive year and kept up the tradition of making its motherland proud.
The military's media affairs wing announced the win on Wednesday. Pakistan army won Pace Sticking Competition.
Director-General of Inter-Services Public Relations (ISPR) Major General Babar Iftikhar gave a statement in which he announced the victory and said that Pakistan Military Academy participated and represented the Pakistan army in the event.
The Pakistani High Commission in the United Kingdom congratulated the Pakistan Army for their win.
They released the following statement, "High Commissioner Moazzam Ahmad Khan felicitates the team, commends the highest standards of professionalism and excellence maintained by Pakistan armed forces."
Read More: Pakistan Air Force Conducts Ra'ad II, Cruise Missile, Successful Flight Test
In 2018, the Pakistan army participated in the competition for the first time, and they have been winning it in a row since then.
This is a very important and prideful moment for Pakistanis.