Pakistani scientist to receive 'Friendship Award' from China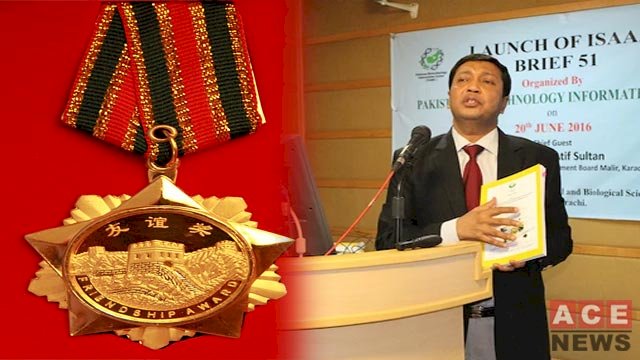 Pakistani scientist Prof Dr M Iqbal Choudhary will be getting a 'Friendship Award' from China for his magnificent contribution to the economic and social development of Guangxi, an independent region in southern China. Award ceremony will be held in China in March 2022. He would also be given a medal and more than $15,000 in prize.
The China's 'Friendship Award' is the highest award for "foreign experts who have made outstanding contributions to the country's economic and social progress".
Prof. Dr. Muhammad Iqbal Choudhary is world famous chemist. He has published 1,175 research papers in the fields of organic and bio-organic chemistry in international journals, 76 books and 40 chapters in books published by US and European press.
He has been awarded by different governments of Pakistan with the Hilal-e-Imtiaz, Sitara-e-Imtiaz, and Tamgha-e-Imtiaz. He supervised 94 national and international scholars in completion of their PhD degrees.
Read More: Pakistani Twins Become Youngest Microsoft Power Platform Certified
Dr Choudhary has also been awarded by the President of Iran with the Khwarizmi International Award, President of Azerbaijan with the ECO Award in Education and the Prime Minister of Pakistan with the Comstech Award in Chemistry.