Polio Eradication Campaign Resumes In Pakistan From KPK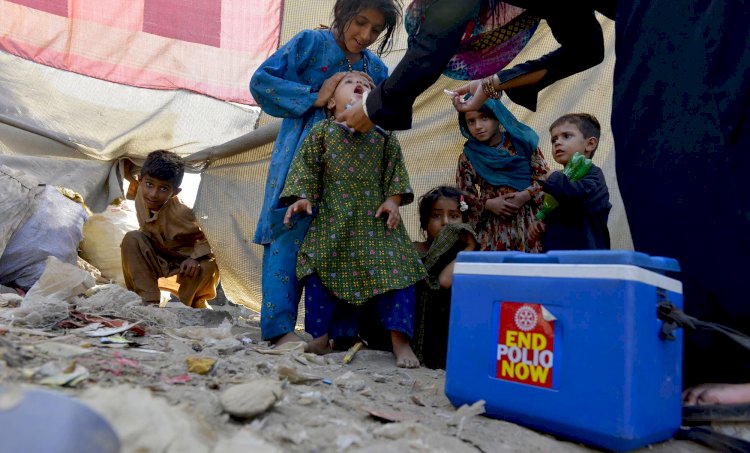 The anti-polio campaign will be hitting 21 districts of Khyber Pakhtunkhwa today. In this campaign, more than 4 million children below the age of five will be catered.
There was a long 4 months break in the wake of coronavirus situation in the country but now things are getting back to normal.
So far, 19,000 teams have been assembled to vaccinate and monitor the massive polio eradication campaign. 17859 members will be mobile and 1237 will perform their duties as fixed team members.
The anti-polio campaign will start in Punjab and Sindh from August 15, 2020, and in Balochistan and Azad Jammu & Kashmir from August 17, 2020.
This campaign will be based on door-to-door service where it will be made sure that children under five get Oral Polio Vaccine (OPV) along with Vitamin A supplements.
Read More: Three Sewerage Drains Almost Cleaned; 30,000 Tons Of Dirt Lifted
The Pakistan Polio Eradication Programme has responsibly provided that vaccinators with the face masks and hand sanitizers to halt the spread of coronavirus.
Special Assistant to the Prime Minister on National Health Services, Dr. Faisal Sultan has asked parents to get their children vaccinated since it is important.