Sajid Sadpara's Announcement of Searching His Father's Body on K2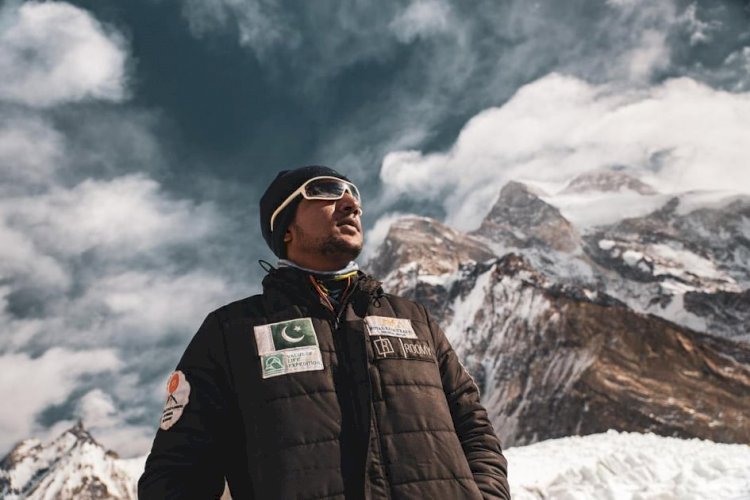 Over four months after the death of mountaineer 'Muhammad Ali Sadpara' during a winter expedition on K2, his climber son 'Sajid Sadpara' has announced the hunt for his father's body on the world's second-highest mountain after Everest.
Mohammad Ali Sadpara and accompanying Jon Snorri (Iceland) and Juan Pablo Mohr (Chile) were officially declared dead by the government, two weeks after they went missing on K2 on February 5. Climbers, meteorologists, and Pakistan Army experts discontinued their search due to bad weather.
"It has been four and a half months now since tragedy caught my father on K2. I know he's dead. Although I am thankful for the virtual base camp that used technologies, I won't start to understand to look for him from afar. It's my turn now to go back and find myself. To trace those last steps," stated 22-year-old to the reporters at the National Press Club on Thursday.
Sajid Sadpara, who accompanied his father on the expedition but came back to Camp One due to oxygen regulator failure, stated that he had no idea what happened to the three climbers but it was a possibility that returned before the summit and one of them got injured on descent or they summited.
"Maybe bad weather came across them and they took shelter or maybe something worse, but assumption does not help. My father is with the Almighty Allah, now. and safe," he said.
Sajid, the youngest person to summit K2 at the age of 20 in summer 2019, aimed to re-trace those last steps, to find what his father might have gone through.
Read more: Samina Baig ready to conquer K2
"To see if he left any signs for me to follow, anything he wants me to know. John kept a journal of all hiding places for shelter in case bad weather came in and he's careful at planning them. I will go to search all these places and Canadian filmmaker 'Elia Saikaly' and high-altitude porter 'Fazal Ali' will accompany me."