South African Cricket Team Confirms Their Pakistan Tour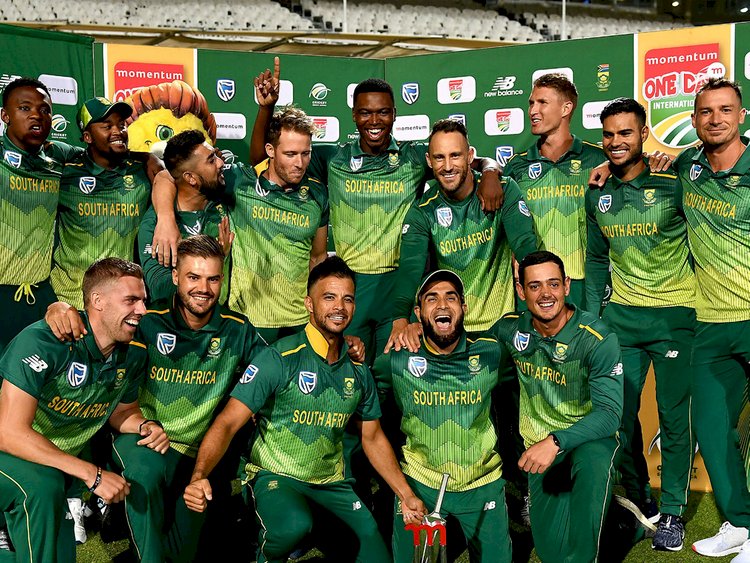 The cricket team of South Africa will tour Pakistan in 2021 to play 3 T20 International Matches and 2 ICC World Test Championship matches. The proteas will visit Pakistan after 14 years.
The Pakistan Cricket Board (PCB) announced today that Proteas have confirmed the Pakistan tour and will visit early next year.
South African cricket team will arrive in Karachi on 16th January and have test match at the National stadium on 26th-30th Jan. After that they will head to Rawalpindi where second Test match will be played from 4TH-8TH Feb. The tour will end in Lahore where three T20's will be hosted from 11th to 14th in Gaddafi Stadium.
The PCB spokesperson assured that all standard operating procedures will be followed. He shared that the team will be in isolation after arriving in Karachi and practice and training sessions will be done as in protocol after the team is out of isolation.
Read More: Rashid Latif Has Fired From PTV Sports
"South Africa confirming a tour to Pakistan and playing matches at the three major centres is a fabulous news for Pakistan cricket and its fans. South Africa is one of the most popular sides in Pakistan even though they last played here in 2007, but the fans have been following their performances closely and now look forward to welcoming them," said PCB Director International Cricket Zakir Khan as quoted by Dawn.