Virat Kohli Reaches The Milestone Of 12000 ODI Runs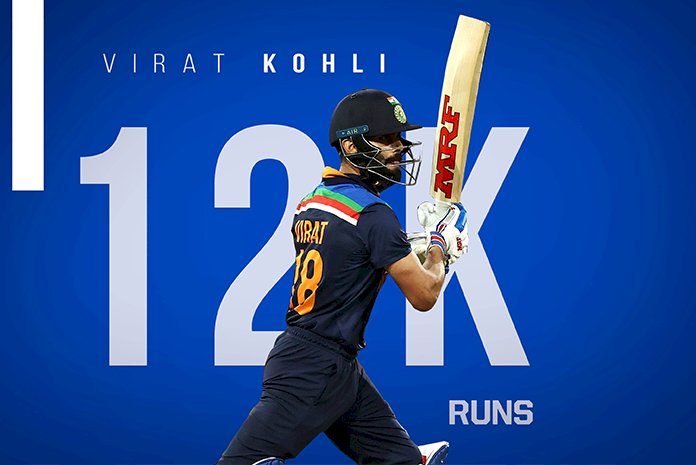 Virat Kohli the captain of an Indian cricket team has become the sixth batsman in international cricket, and the second Indian cricketer after Sachin Tendulkar to reach the milestone of 12,000 runs.

On Wednesday, Virat Kohli bagged another achievement as he completed 12,000 runs in ODI cricket. He reached the record during the third and final ODI match between India vs Australia in Canberra.

Before starting the match, Kohli needed only 23 runs to break the record. The Indian captain has become the 6th in international cricketer and second Indian batsman in the history of ODI cricket to reach 12,000 runs. The former Indian cricketer Sachin Tendulkar was the first cricketer to reach the score of 12000 runs.

Three former cricketer of the Australian team Ricky Ponting and the former cricketers of Srilanka, Kumar Sangakkara, Sanath Jayasuriya and Mahela Jayawardene are the other cricketers to have breached the mark.
Currently, Sachin Tendulkar holds the record for most runs (18426) in ODI cricket.

Read More: As Chief Selector Tenure Of Misbah ul Haq Comes To An End

However, Kohli is the fastest player who reaches the 12,000-run mark, in only 242 innings. Earlier, Tendulkar was the fastest batsman to reach the mark (300 innings).