Why Did Engin Aka Ertugrul Cancel The Contract With Kashif?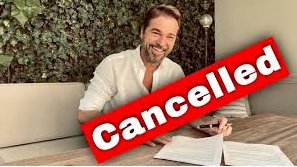 Engin Altan aka Ertugrul has reportedly canceled his $1 million deal with Pakistani businessman Kashif Zameer.
The lead actor of famous Dirliris Ertugrul makes highlights last month with his much-awaited visit to Pakistan. The visit was sponsored by Sialkot based businessman turned tiktoker Kashif Zameer.
Kashif invited Engin to Pakistan to be the brand ambassador of his business and signed a deal of $1 million with the actor.
However, in the official statement from Engin, he has said to cancel the project with the Pakistani businessman without specifying the reason. He has also canceled his upcoming visit to Pakistan with this announcement.
Read More: Kashif Zameer Host Of Engin Altan Arrested In Lahore
For the past few weeks, the rumors were floating that the businessman Kashif was sued by the actor in a fraud case. He was reportedly arrested in this case but then released on bail.
While, Kashif has negated all the rumors of fraud and said that the half payment that is half a million was paid to Engin in advance, whereas the remaining will be paid after the shoot of advertisement for the products and business.