Astray Dog Bites 17 Children In Jamshoro, Sindh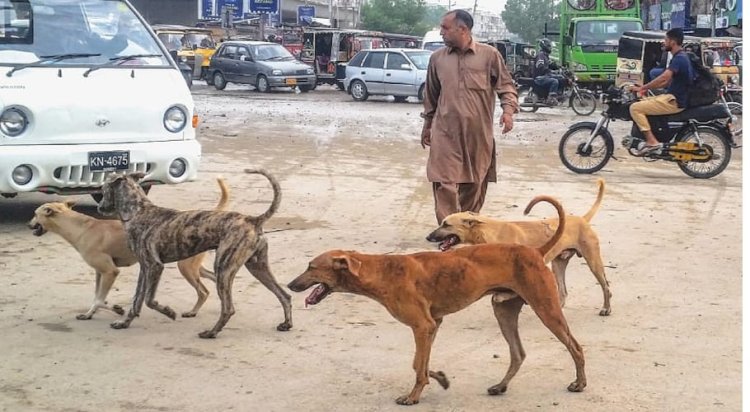 A mad dog bit and injured 17 children in a village in Jamshoro Sindh on Tuesday. As per the sources, the affected children were between 5 and 8 ages and, have been taken to the hospital.
According to the hospital administration, the children have been vaccinated.
Many people are being bitten daily across the province which has broken all previous records, as over 235,000 incidents of dog bites were recorded in Sindh last year.
As per the collected data, 25 people lost their lives last year owing to a dog bite in Sindh at Jinnah Postgraduate Medical Center whereas 12 people diagnosed with rabies died during treatment.
The first case of rabies according to the Jinnah Postgraduate Medical Center's administration was Ramz Ali, 34, a resident of Khairpur.
He was taken to the hospital in critical condition. As per the doctors, the victim was bitten by a dog almost three months back. He was fell victim to rabies owing to the non-completion of the anti-rabies injection course.
Last year in Karachi, over 24,000 cases were reported, and more than 3,000 cases this year so far.
Read more: 5,000 dog bite cases reported this year: Sindh
The Sindh government allocated over Rs 1 billion last year to control the population of stray dogs. But due to the reporting of the first case of coronavirus in February last year, the government's focus was turned towards preventing the cases of coronavirus.