How To Earn 1 Million Dollars From Snapchat Or Spotlight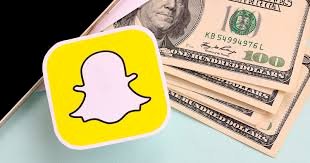 Do you want to earn 1 million dollars in a day? The answer is here, yes you can earn 1 million dollars in a single day by using the famous social media app "Snapchat."

Snapchat has recently embedded with a new feature to the app named "Spotlight". This feature is working like the Chinese lip-syncing Tiktok app, by which users can create short video clips.

To bring more users to the new feature, Snapchat announces it will pay up to one million dollars every day for any video that goes viral till the end of this year.

It does not matter whether that user has a large number of followers/subscribers; the number of people receives unique views compared to other videos on that day.

Read More: How To Earn Money Online?

Snapchat also set criteria for users that post the videos, the age of the user must be 16 years or above and are prohibited from highlighting any content related to drugs or any illegal substance.

Users can continue to earn from their video if the video remains popular for multiple days at a time.

So, everyone can post a video, and they just have to tap "Spotlight" when posting to ensure it populates the feature. But don't forget to read the instructions and policy of Snapchat.