Foreign Minister Of Iran Javed Zarif Meets COAS Bajwa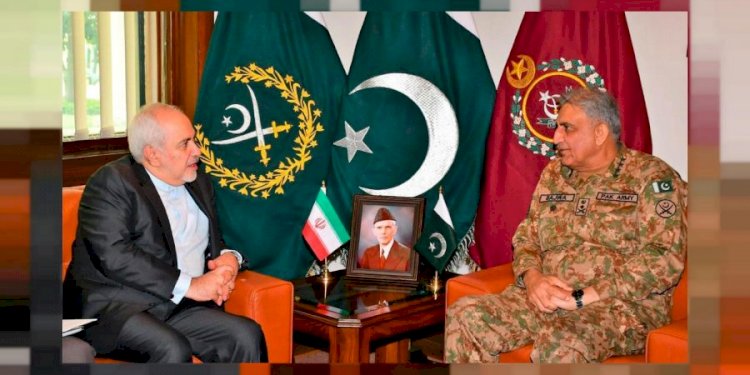 Javed Zarif, foreign minister of Iran, visits the army's general head quarter (GHQ) Rawalpindi on Wednesday. During his visit, he exchanged views on regional security with Chief of Army Staff General Qamar Javed Bajwa.

The Iranian minister is on a two-day official visit to discuss matters of mutual interest to both states (Pakistan and Iran). His visit schedule also includes a meeting with PM Imran Khan.

Inter-service public relations (ISPR), in their official statement, informed the public that in the meeting different issues are discussed like the Afghan reconciliation process, border markets, border management, and regional security.

The Chief of Army Staff (COAS) affirms Pak-Iran cooperation crucial and positive for regional peace and stability. Javed Zarif also appreciated Pakistan's efforts in regional peace and stability, especially highlighting the role in the Afghan peace process. He also ensures to keep working for friendly and better mutual relations for both countries who share the closeness of brothers.

Read More: Nong Rong Met Chief Of Army Staff At GHQ

Earlier in the day, Zarif visited the foreign office and meet his counterpart Shah Mehmood Qureshi. He discussed issues of the pandemic, the afghan situation, and more.